Trace Viewer - Editor
It is a viewer / editor which is used when reading output file from ABI, SCF capillary sequencer.
Displays not only the base sequence but also the trace waveform.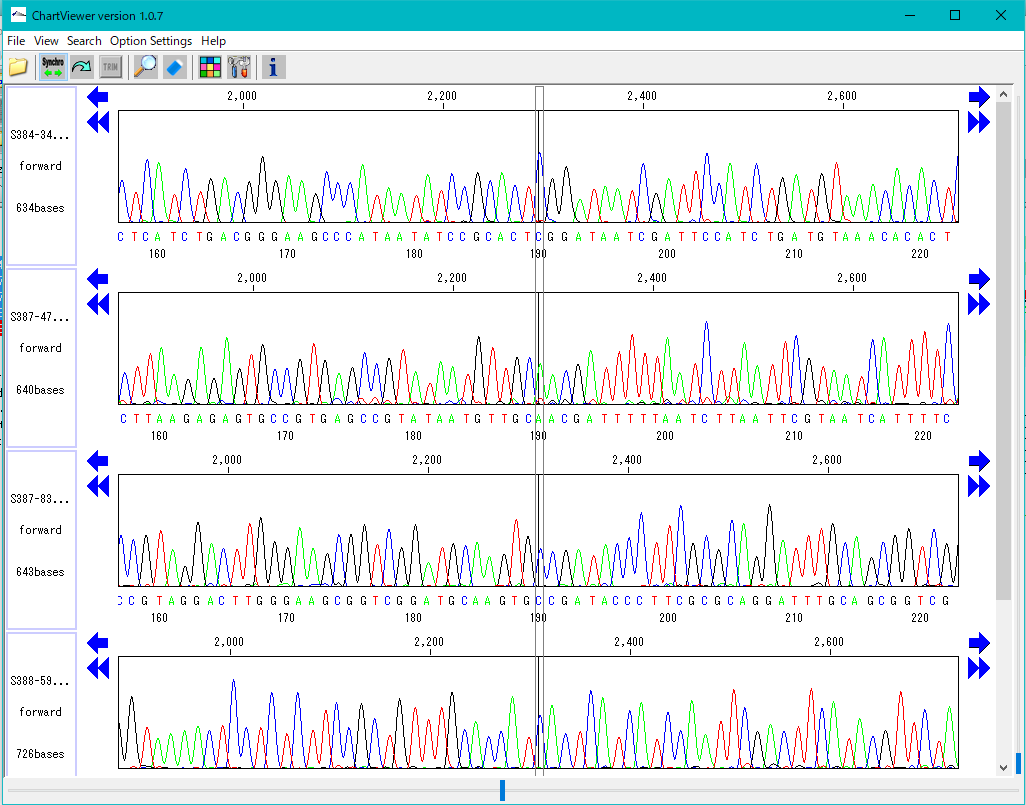 Function
Multiple files can be displayed in parallel.
It corresponds to ABI, SCF format file.
It is displayed on a separate window separate from the main feature map.
The trace waveform viewer window can be resized.
You can change by dragging the display position of each waveform.
You can change the height of the trace waveform display frame.
You can change the display color by base.
Each waveform can be scrolled horizontally independently.
If the position of each trace waveform is aligned, you can scroll interlocking sideways.
You can freely change the width and height of the trace waveform with the slider.
You can search for restriction enzyme recognition sites and highlight sequences after searching.
You can also start from Trace Mapping execution result.