Genome Design
Subcategories
On the design of gene composition for recombination into heterologous host
Codon substitution
Composition automatic design
On the design of gene level
Functions to align gene clusters

Gibson Assembly, In-Fusion Cloning etc., primer automatic design function for gene cluster construction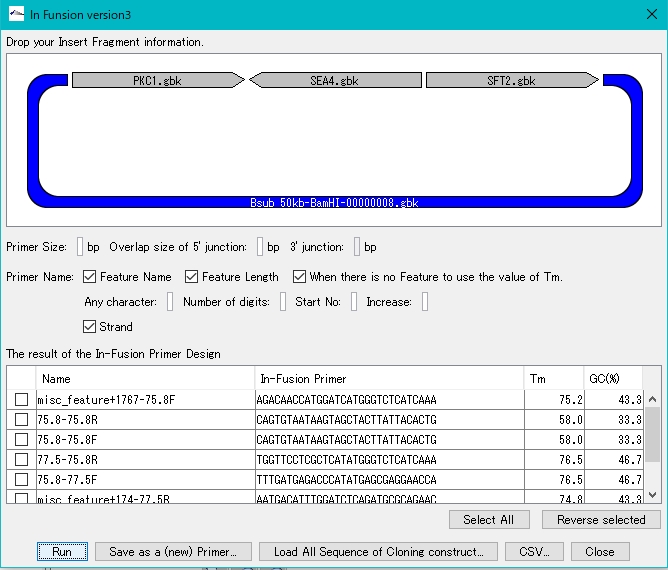 Automatically design Combinatorial Cluster

It is a function to check if the gene cluster is designed correctly.
Does it possess a gene composition, codon composition that matches the composition of the host
Is the start codon and the stop codon correct?
Is there a required array?


Restriction enzyme recognition site
RBS
Homology Arm

Is there an unnecessary array


Restriction enzyme recognition site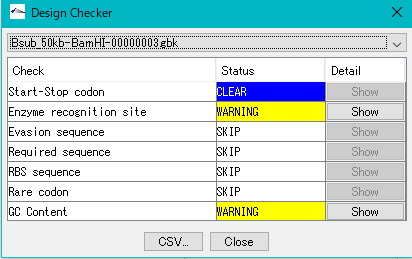 Convert the current sequence, including all the features, into an arrangement that uses the reverse complementary strand as it is, and the feature map also turns around with the reverse complementary strand in order and is displayed.
The reverse complementary strand converted sequence can be output in that state.
The tool button becomes the toggle display of the reverse complement button, and once it is executed again, it returns to the original chain.


Gene cluster sequence fragmentation design to reconstruct cluster by OGAB method.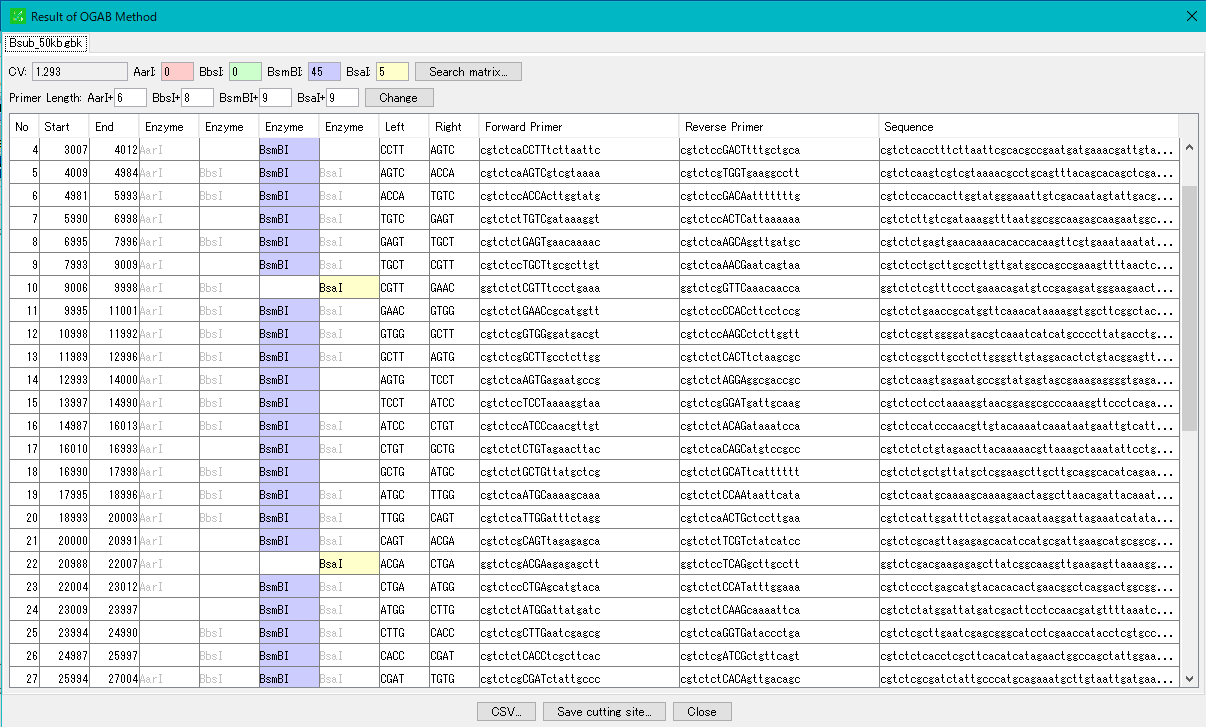 Design homology arms for homologous recombination and PCR primer design for amplification of homology arms.
After designing insert sequences and homology arms, actually perform homologous recombination into the genome.