It is a viewer / editor prepared for genome annotation.
It is a window independent from the main window.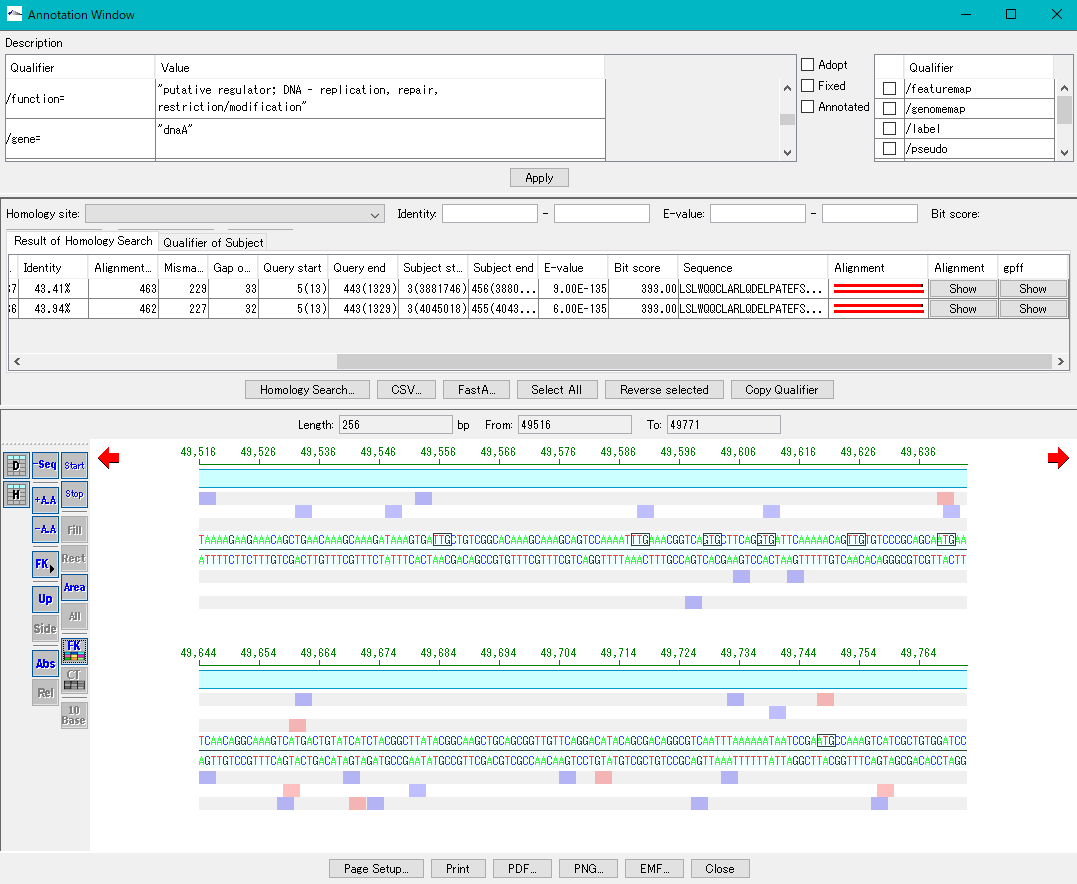 Viewer function
Mainly used for annotating CDS.
The window is divided into three parts, you can enter annotations directly, you can directly edit them, you can link the results of the homology search to the CDS features themselves and display them and post them.
At the same time existing features can be selectively displayed in the array display area.
You can change the display settings for arrays, features, and tick marks.
Image contents can be output in PDF, PNG, EMF format.
From this window you can also perform a homology search that queries this feature and the results are linked immediately.