Display the codon usage frequency table of the Feature selected from the search result window.
The codon usage frequency table can be output as a CSV format file.


Search function in which this function is implemented Search function in which this function is implemented

The codon usage frequency table can be displayed in the search function below
Operation

After executing the search, operate from the displayed search results window.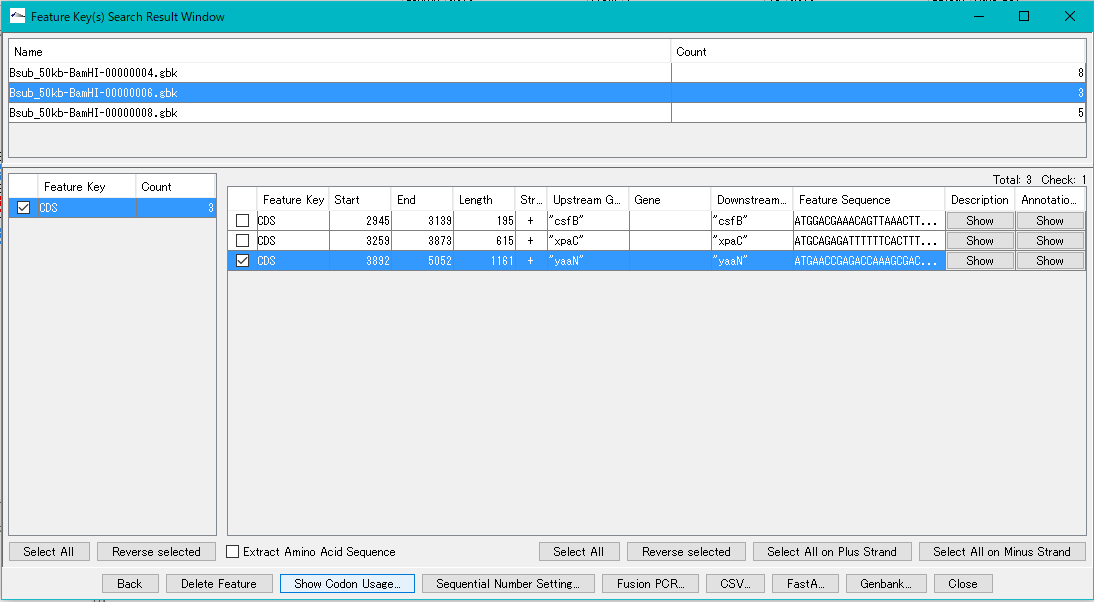 Check the Feature whose codon frequency table you want to display (multiple designation possible).

Click "Codon Usage".


The Codon Usage window that summarizes the selected Feature is displayed.

Click "CSV" in the Codon Usage window.

The file specification dialog is displayed.

Specify the output file and click OK.

Codon Usage is saved as a CSV format file.