Use the Description Window to change the position and strand of the feature.
Right-click on the feature you want to change.
A pop-up menu will be displayed.
Select Description Window.
The Description Window will start.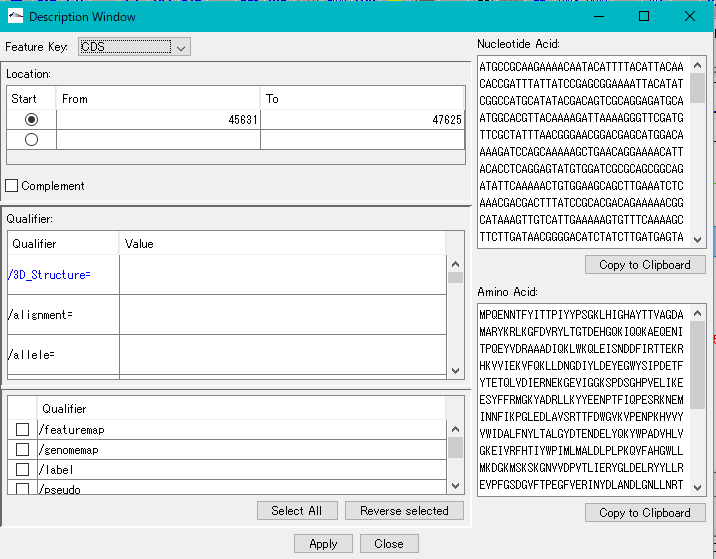 To change the Position of a feature, enter the base position directly in the From or (and) To input fields with a positive integer.
When the numerical value of From becomes larger than the numerical value of To, it will cause an error immediately.
In such a case, enter so that the difference of From To does not become negative in the middle.

If you want to place the feature on the opposite strand, check complement.

After entering or checking each, click Apply and the editing is confirmed.