Several feature layout styles are registered with the IMC being initially installed.
Pre-registered feature layout style (FLS) can be applied to the currently loaded current genome sequence.
Example applying "Prokayote_Modern" style to FLS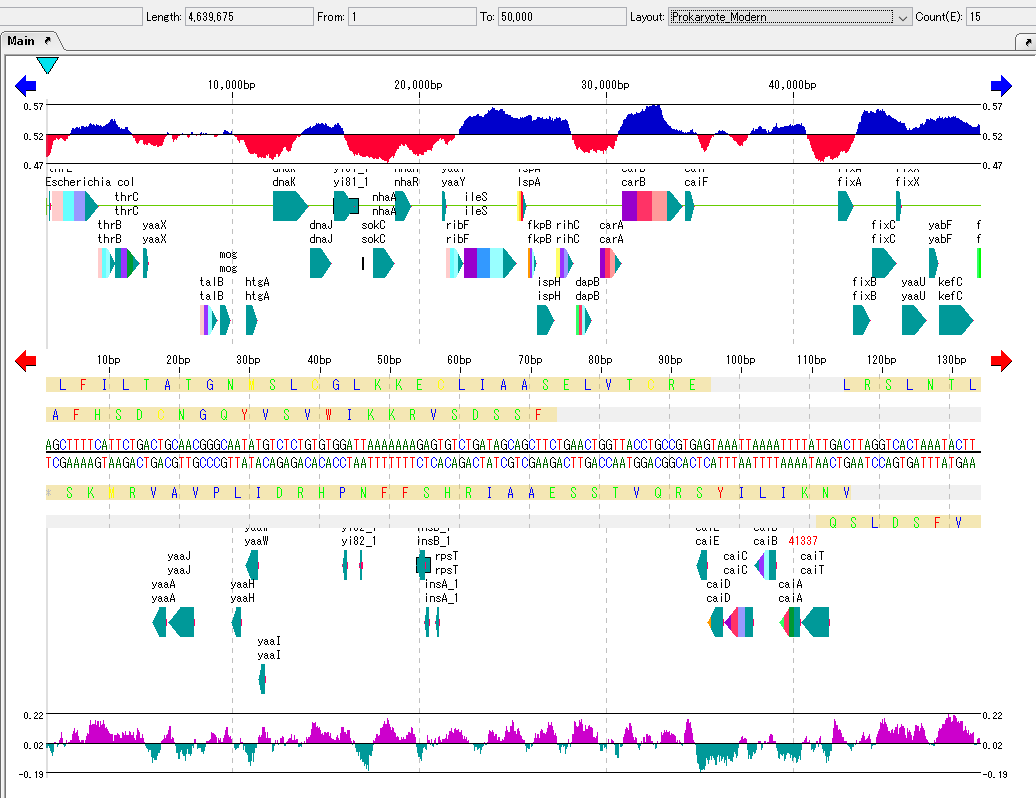 Example applying "Eukaryote_Classic" to FLS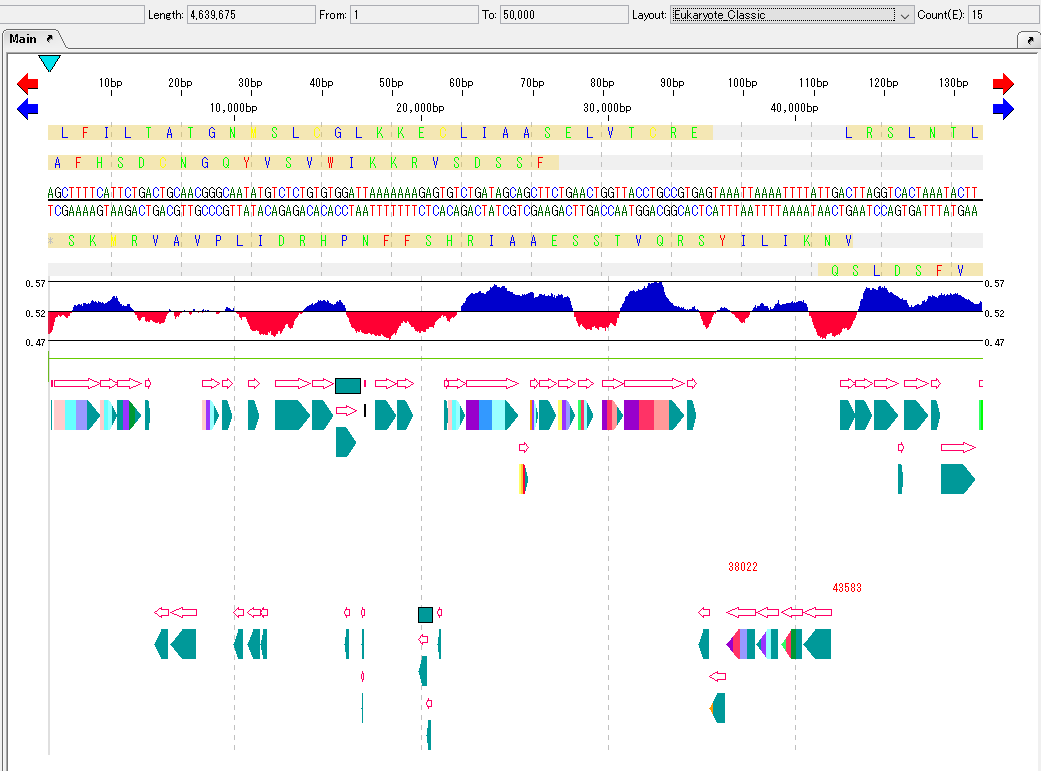 Operation
Load annotated genome sequence into the current feature map.
If FLS is not specified for the loaded array, the default FLS is automatically applied.
From the "Layout" pull-down menu in the upper indicator area of the main window, select "Prokayote_Classic", for example.
A "Change Feature Layout Style?" Confirmation message will be displayed.
Click "Yes (Y)".
The feature feature layout style "Prokaryote_Classic" is applied to the main feature map.